Are You Ready To Go To Head Of Your Class Or Become First In Line For That Big Promotion?…

"Yes, the worlds greatest minds – coupled with the most powerful human information scanning system ever devised – can turn you into a walking information machine – quickly and easily
"
STOP
Spending Hours Staring At Pages Of
Material And Discover How You Can Train Your Brain
To Quickly And Easily Memorize Just About
ANYTHING
Dear Friend,
We all know what it's like to need to memorize something. Most people can tell you horror stories of staying up all night memorizing names and dates for their upcoming exam just to have their mind go blank at test time. Can you think of anything more frustrating? I sure can't!
Each year thousands of the nation's finest students end up with low scores on college entrance exams, limiting their future possibilities all because they can't memorize a nearly endless assortment of names and dates.
Unfortunately, this issue doesn't end at graduation…
Men and women eager to climb the corporate ladder often find themselves leading presentations that may determine their standing on the promotion list. You may have all the right qualifications for the job, but if you're standing in front of your boss and his highest paying clients fumbling with index cards and desperately trying to remember the material you've spent the last week memorizing, it doesn't make the best impression.
If you're one of the millions of people whose academic or professional standing requires you to memorize pages of material, then you're one of the millions of people I had in mind when I created…
Memory Mentor's Memory Renegades!
You've probably seen books, DvD's, even software designed to help you learn memorization techniques… but who has the time for all that? The problem with all those options, besides the sheer amount of time required to take advantage of them, is that they are so generalized that they cannot help the vast majority of people who purchase them.
No two people are alike. No two brains think alike, and each of us have our own issues when it comes to memorization. Sometimes we need to memorize numbers, sometimes dates, sometimes statistics, and sometimes speeches. While one person has a problem memorizing the first 50 numbers of Pi, but can't remember the 3rd line of "The Jabberwocky", another person will have the complete opposite issue.
Can you really expect a book, DvD, or computer program to work for your specific memorization needs? The answer is NO.
It's because of this that I created Memory Mentor's Memory Renegades. You can think of it as an elite group of people who discuss memorization techniques, issues, and their unique memorization needs as well as offer support via Skype (a free communication software). It's a community where each member participates in the week's discussion and memory exercises.
Each week, members will receive an email containing the "Memory of the Week", which covers topics of interest from our members. Need help memorizing important dates in American History for your next test? Your Mastermind friends will help you uncover new techniques that will help you ace your exam. The group is open 24/7 and you'll never feel alone when you've hit a mental roadblock at 1AM studying for tomorrow's big exam.
We promote a give and take community. While everyone is entitled to help, we expect each and every member to give back to the community in his or her own way with advice and support. This ensures that everyone pulls their weight in the community and nurtures a healthy and productive Mastermind Group that everyone will be proud to be a part of.
Becoming the newest member of Memory Mentor's Mastermind Group is like opening yourself up to a group of supportive friends and a trained memory specialist who will help nurture you as you discover powerful memorization techniques that are guaranteed to work for you. We work together to tackle every memorization issue that is brought up to the group. Nobody is left behind – guaranteed!
Miss a session? Want to review what was talked about last week? No sweat! Each Memory Mentor Mastermind session is saved as a PDF that can be printed and read at your convenience. Even when you can't be with us, you won't ever miss a moment!
By now, you may be wondering…
How Do I Secure My Place In The Memory
Mentor's Memory Renegades?
By clicking the button below, you can become the newest member of this elite group. Remember, slots are limited and are filling up fast. To maintain a more personal environment where everyone's questions and concerns can be addressed, we are setting a strict limit. Once the slots are filled, no new members will be accepted.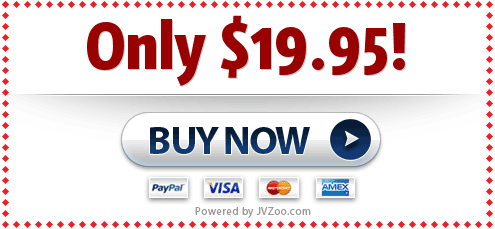 Membership is only $19.95/per month and can be cancelled at any time!
Join Now And Receive
Vedic Mathmatics: Seriously Simple Sums
Absolutely FREE!
FIRST 50 ONLY!
($37 Value – yours FREE after being a member of Memory Mentor's Mastermind Group for one month!)
This revolutionary math teaching system will practically eliminate the need to carry a calculator. Learn how to perform lightning fast calculations in your head like a mathematical genius, even if math was always your worst subject!

Don't Miss Out On Your Chance To Be Our
Newest Member
At the current rate of subscribers, we could be officially out of slots in less than 48 hours. Don't miss your chance to be a member of this revolutionary Mastermind group. Click the button below to secure your membership today!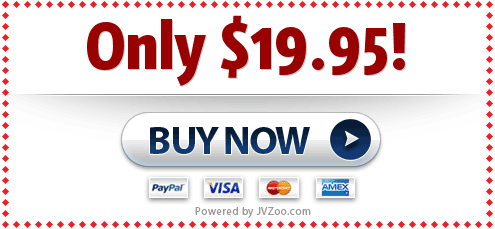 PS. Propel yourself straight to the head of your class or to the top of the corporate ladder by building your confidence in your memorization skills. Recite speeches with an unshakeable confidence and ace even your most difficult test thanks to the skills you'll learn in our weekly Skype seminars.
PPS. Remember, if Memory Mentor isn't right for you, you can cancel your membership at any time – no questions asked!

Click The Button Below To Become Our
Newest Member And See What All The Fuss Is About!